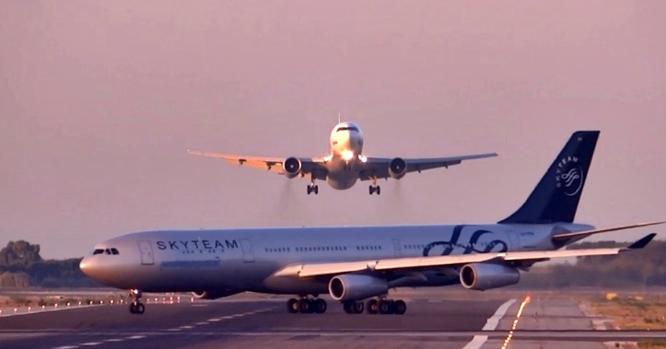 Spanish airport authority AENA is in full 'spin' mode today, after a video showing the near miss of two planes at Barcelona Airport over the weekend went viral on YouTube.
The planes, one incoming from Moscow and one readying for take off to Argentina, narrowly missed each other with the Russian pilot being forced to abort his planned landing to avoid the Argentinian plane as it taxied across the runway.
Meanwhile, AENA says both planes were 'where they were supposed to be' at the time. Huh?
Of course, AENA is probably correct when they also say there wasn't any danger of the two planes colliding, well, as long as the Russian pilot did his job correctly of course, which thankfully he did.
But, to say the two planes were 'where they were supposed to be' is a little much. After all, if they were, there wouldn't have been the need for an aborted landing now, would there?
Watch the video for yourself and see what you think. And yes, it's still going viral with almost 3.6 million views and counting. Bet AENA isn't happy.
Did You Miss These?