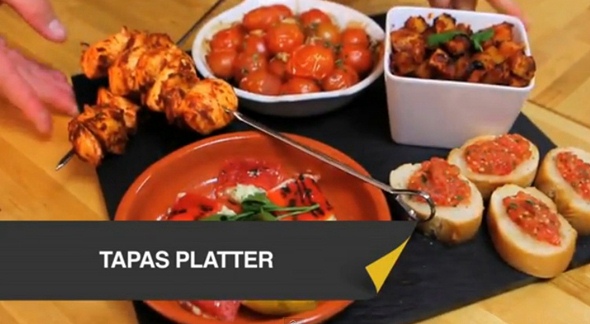 If you love Spanish tapas and are looking for an easy way to make a tapas platter the next time you have a few guests over, you can't go wrong with this excellent video on how to make a five-item tapas platter in just a few minutes.
Put together by Sorted, a bunch of English guys who have their own YouTube cooking channel, after you've watched this video you'll be able to make paprika potatoes, chicken on a skewer, balsamic tomatoes, stuffed piquillo peppers, and Catalan tomato bread.
The recipe is here on Sorted's website and the making of the tapas platter is in the video below. Just six minutes and you'll be able to put together a beautiful looking and very tasty tapas platter for any guests who suddenly drop by.
Did You Miss These?