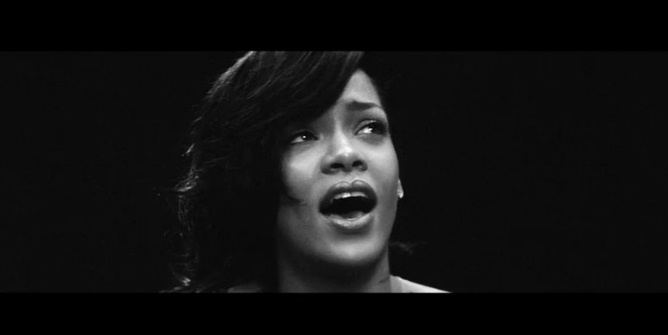 Rihanna's 2013 European Tour kicked off with a concert in Biilbao, Spain this weekend. A second Rihanna concert in Spain will also be held in a week's time, on June 1st — this one in Barcelona at the Palau Sant Jordi. But, before you rush off to try to get tickets, don't bother. The concert unfortunately sold out months ago.
Rihanna's European Tour will also include concerts in Portugal, France, Belgium, the Netherlands, Germany, Switzerland, Austria, Finland, Sweden and Norway. She'll also play several dates in the UK starting in Cardiff on June 10th and finishing in Sunderland ten days later.
For all the dates of Rihanna's European Tour check here.. After all, if you're willing to travel outside of Spain just to see Rihanna sing, there's still a chance you still might get lucky. If you don't care how much per ticket you have to spend.
If you can't see Rihanna perform in Europe, sorry, we know it's a second-best option but don't miss watching her 'Diamonds' video below. She's pretty amazing, eh?

Did You Miss These?