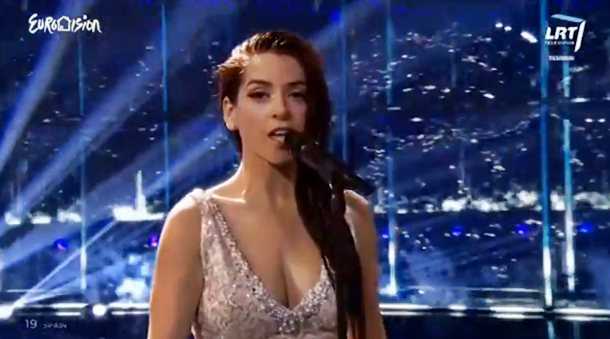 Spain's Ruth Lorenzo gets 10th place in Eurovision 2014 with 'Dancing in the Rain'
While I didn't think Ruth Lorenzo's 'Dancing in the Rain' was the best song in the Eurovision Song Contest 2014, I did think it deserved to be voted higher than 10th place  . It's a pretty song, and Ruth Lorenzo can definitely sing.
But…I was incredibly proud that the Spanish ignored the bigots and homophobes and gave 12 points to the ultimate winner, Austria's Conchita Wurst. There are so many reasons why I love Spain, but Spaniards and their humanity is definitely a big one.
Meanwhile, here's the video of Lorenzo's performance of 'Dancing in the Rain' in the finale of the Eurovision Song Contest.
Pretty, right?
Did You Miss These?