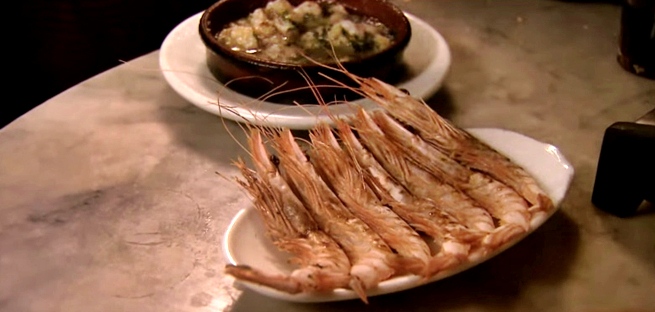 If you are looking for the best tapas in Madrid, Spain in 2015, you can't go wrong with following some of US travel author Rick Steves' recommendations as, even several years after he made the video below, these recommendations still hold true.
After all, as Madrid is known as one of the best places to eat tapas anywhere in Spain, there are so many bars and restaurants to choose from. That means it's all a little bit overwhelming when it comes to deciding where to go and what to eat.
But for some of the best tapas in Madrid in 2015, try the sauteed pigs' ears at La Oreja de Oro, gazpacho or patatas bravas (fried potatoes dipped in a spicy tomato or mayonnaise sauce) at Casa Toni, or sizzling hot shrimp or prawns at La Casa del Abuelo.
Related: Take the Barcelona tapas tour
They are all delicious and incredibly cheap, even with a glass of the house wine each restaurant serves.
Watch Rick Steves showcase these best tapas in Madrid in the video below and then, the next time you visit the city, do make time to head to these places and try them yourself. I have, and they are all amazing.


Did You Miss These?