Best Things to Do in San Sebastian, Spain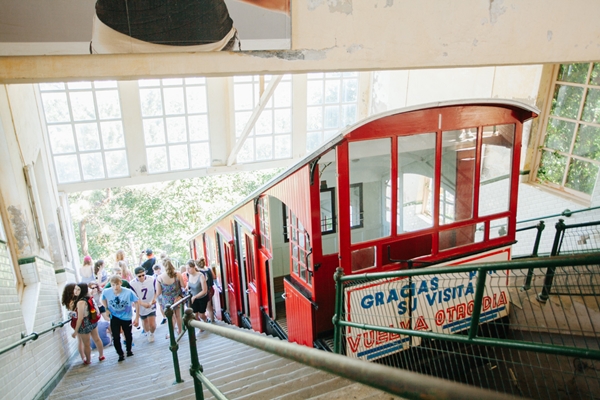 Best things to do in San Sebastian, Spain
San Sebastian is one of northern Spain's top tourist destinations. Located on the Bay of Biscay, it is mainly visited for its amazing beaches. But don't make the mistake of thinking that is all there is. In fact, there is so much to do and see in San Sebastian, you may not find much time to even get to the beach.
Aquarium Donostia-San Sebastian
One of the most fun indoor attractions, the Aquarium Donostia-San Sebastian is one of the largest oceanographic museums in Europe and is a wonderful place to take the kids. It has more than 200 species of marine life, and is famous for the enormous whale skeleton it has owned since the building opened in 1928.
Be sure to walk through the 360 degree glass tunnel too, as you will see marine life swimming to the sides and above you.
The aquarium is located on the harbour, so easy to get to, and is one of the must see places for anyone visiting San Sebastian. It also has some beautiful views out onto the water.
The kids will especially love the Aquarium Donostia-San Sebastian as there are even tanks where they can spend time 'petting' the fish.
Plaza de la Constitucion
If you are looking for a fun and relaxing place to sit at a cafe, enjoy an espresso or bocadillo (a delicious sandwich), and watch the crowds walk by then the Plaza de la Constitucion in San Sebastian is the place to go.
Built in 1817, it was once a place where bullfights regularly occurred.Nowadays, however, it's the main square of the city where people meet friends or hangout in cafes and read a book, as well as a place where, on Spanish holidays, you will see all kinds of huge and lavish festivities going on.
Have a drink or lunch here, look at the pretty shops, and then check out the nearby Town Hall while you are there as well. The architecture is lovely.
Parte Vieja (Old Town)
Although this area of San Sebastian is crowded on most days of the year, it is still an interesting place to visit as it is the area of town filled with the trendiest boutiques, vintage shops and coolest cafes and restaurants.
Sure, it's a bit touristy, but it's still worth a visit as the narrow streets hold a lot of history, the architecture is interesting and, if you are looking for a place to enjoy Spanish tapas, this is it as just about every bar in the Parte Vieja serves them.
Wash them down with some Spanish wine, and you will never want to leave.
The Funicular Railway to Monte Igueldo
Monte Igueldo is the place in San Sebastian where you get the most stunning views. It is one of three peaks in the area but, for the sheer fun factor, this is the one to visit.
That's because, not only do you get there by riding up a very cool funicular railway that was first opened in 1912 but, once at the top, there is also the Torreon de Igueldo, an old lighthouse built in 1855 and nowadays a gorgeous scenic viewpoint, and an amusement park for the kids with 20 different attractions.
If you are looking for a place in San Sebastian that the children will love, Monte Igueldo is definitely it. Plan several hours, though, as there is a lot to do once you get there.
Buen Pastor Cathedral
If you enjoy religious architecture, then San Sebastian's Buen Pastor Cathedral is a must see, and you can see it from many areas of the town.
Built in 1888, Buen Pastor Cathedral was built in the Neo-Gothic style and is thought to be one of the most important religious buildings in the area. What is also stunning about the cathedral are the many gorgeously ornate stained glass windows designed by Juan Bautista Lázaro, as they run all the way around the side walls, and then up into the building's header.
What is interesting about Buen Pastor Cathedral too is it is quite ornate on the outside but the interior is much more simple. Much of that is due to the reform of 1972, when new choir stalls were installed that were much more austere than the former stalls.
While you are there, don't miss the organ either as it is one of the largest in Europe, and weighs more than 30 tons.
Now all you need to do is book a hotel in San Sebastian, and you're all set.