Best Things to See and Do in Benalmadena, Spain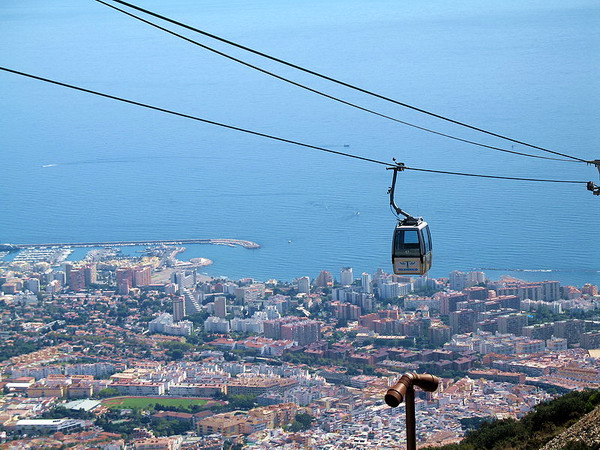 One of Andalucia's most popular tourist spots, Benalmadena is particularly popular with married couples and retirees or those who don't want the vibrancy of a place like Benidorm.
A wonderful relaxing and absolutely beautiful place, Benalmadena is only 12 miles from Malaga and close to Torremolinos and Fuengirola. It is also home to the largest Buddhist stupa in the western world – now if that doesn't show you how relaxed Benalmadena is, nothing will.
On any trip to Benalmadena, you will find for a small place (just over 53,000 people) it still has a lot to do. To give you a good idea about Benalmadena culture, tradition and history start off with these five best places to see or things to do, then branch out from there.
Puerto Marina – Of course, Benalmadena's Puerto Marina is the first place many first-time visitors to the town head, and so they should.
A large marina with a superb selection of restaurants, cafes, bars and a few discos, for those who like the nightlife, Puerto Marina is a wonderful introduction to the life of lounging around and enjoying good food and drink. And what's wrong with that?
The Benalmadena Butterfly Park (Mariposario de Benalmadena) – One of the largest butterfly parks in Europe, the Benalmadena Butterfly Park has more than 1,500 butterflies that are taken care of in a climate-controlled atmosphere.
The main building was built with material from Thailand and in a Thai pagoda-style, so is reminiscent of Thai butterfly gardens, for anyone who has spent time in Asia.
Here, you will find some of the world's largest and most beautiful butterflies, housed in an atmosphere a little bit like a small jungle, complete with pools and enormous tropical flowers. And well worth the 8.50 euros entrance fee.
Tivoli World Park – The city's amusement park, Tivoli World Park is a great place to take the kids and the rest of the family. Primarily for smaller kids, those under 12, as most of the rides aren't the 'adrenalin type', you will still get a lot of bang for your buck, with small roller coasters, merry-go-rounds, and of course the famous Bungee Rocket, where riders get thrown into the air.
There are tons of restaurants and theme-style eateries, there are also exhibitions, live shows (including flamenco dancing) and you can even take the cable car to Mount Carramolo at the entrance to the park.
Take the Tourist Train – If you want to see all around the city but don't feel like walking, buy a ticket on the Tourist Train. You can either do a one-way or round-trip, but the tiny train tootles around Benalmadena's streets, stopping off at numerous tourist attractions, where you can get off and spend a few hours then hop back on the next one.
There are two choices of train, one that stops off at places like Puerto Marina, Parque Selwo Marina, Parque de la Paloma, the Teleférico cable car and, of course, Tivoli World.
The other does a route that includes The Old Town, the Buddhist Stuppa, The Garden of the Wall and The Castle of Colomares.
Tickets are just a few euros and, yes, the train is slow but it's a wonderfully relaxing way to see a bit more of Benalmadina without getting too hot.
Take the Teleférico Cable Car – You cannot go to Benalmadena without going up the Calamorro Mountain in the Teleférico Cable Car. You head up more than 800 meters, to a small area near the top with a restaurant, a look-out point and a birds of prey show.
If you want to go further up, there are hiking trails you can take. Views from here, of course, are superb out over Benalmadena and the rest of the Costa del Sol.
Watch the video below to find out more.