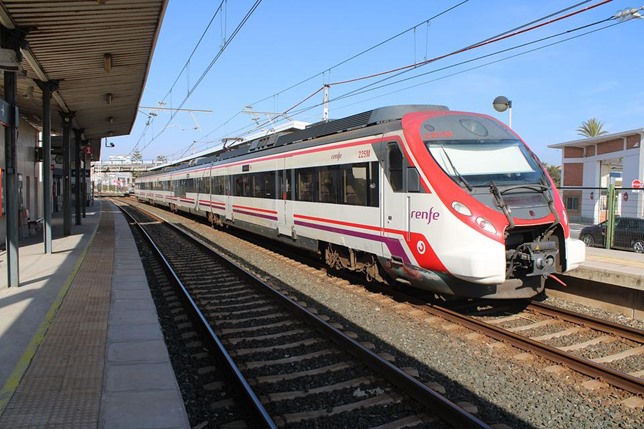 If you are thinking about traveling to Spain later in the year, and calculating how much it may cost you to visit various places around this wonderful country, Spain's Ministry of Transport has some good news for you.
That's because, under Spain's new free train ticket plan that is about to kick off later in 2022, tourists and other travelers visiting Spain will also be eligible for the 100% off on train travel, ie: completely free train tickets.
According to the Spanish press, a source at the Ministry said tourists will be eligible for the free tickets if they are frequent users of the train network.
This will apply whether tourists are from other EU countries, or are non-EU nationals, as tourists from all countries will be eligible.
The free tickets on Spanish trains will be available for travel anytime between September 1st and December 31st 2022.
A time when fewer tourists normally arrive in Spain than during the peak season.
Free tickets will only be available on certain train lines, however, with multi-journey train tickets on those lines the ones that will be free of charge.
Both local and and commuter trains will be included in the scheme.
Spain's free train ticket scheme could entice more tourists to the Mediterranean c0untry
Spain's new free train ticket scheme was originally going to be implemented to help Spanish nationals and other residents of the country cope with ever-increasing inflation.
Later, however, officials realized it could be a good way of persuading more tourists to visit Spain, so that the country can eventually get back to pre-pandemic levels of tourist visits.
Hence why free train tickets for tourists in Spain will now be available during the last four months of 2022, during a time when hotel bookings are generally lower.
There is little information yet on which routes will be included in the scheme, but details will be released closer to the time the free train tickets scheme kicks off.
The costs of the tickets will be paid for by the Spanish government, with the government also hoping local governments will implement similar schemes on public transportation in their regions.