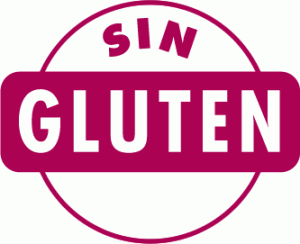 Worrying about how to eat gluten-free food in Spain? Don't be. In fact, finding food that is gluten-free on any Spanish vacation is easy to do.
First, Spanish supermarkets have 'sin gluten' (without gluten) labels on just about every packaged product. That makes it easy to find food that doesn't have gluten in it. You'll find packaged or canned meats or fish, soups, sauces, rice, already-made meals, certain packaged pastas with sauces, frozen foods, yoghurts, potato chips, chocolate – just about anything you want in versions that don't include gluten.
Mercadona, the Spanish supermarket chain, has a particularly good selection of gluten-free products. Read more about them here if you can speak Spanish.
At many of the hotels too, there will be signs at the buffet above the food saying 'sin gluten', so you'll know those are the foods you can eat. If not, you can ask the chef as most will know which of the dishes they have just prepared have any gluten product in them.
As for types of food that are gluten-free in Spain, you are usually safe with rice dishes, anything with potatoes unless they've been made with some kind of floury sauce, plain fish dishes ie: not in sauces, grilled meats and chicken and, of course, most things on the enormous Spanish salad bars. Use the delicious Spanish olive oil with a sprinkling of vinegar as a salad dressing.
Many Spanish meats, fish and chicken dishes are served with bread as an accompaniment instead of vegetables, so you'll want to avoid those. You can always ask for a side order of boiled potatoes (un raćon de patatas hervidas) or French fries (patatas fritas) instead of the bread and most restaurants will be happy to oblige.
Avoid most dishes in Spain that have a sauce, unless the sign says 'sin gluten' (gluten-free), as they are made with flour and be careful with soups as bread is usually used as a thickener. Also avoid Spanish croquettes (commonly known as a bola, as they too are made with flour.