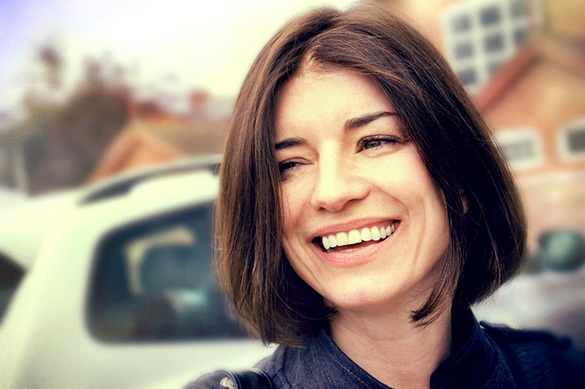 Have you ever thought about getting low-cost dental treatment in Spain but aren't sure if it's good quality? Then, think again. In fact, not only is low-cost dental treatment in Spain some of the best you'll find anywhere in Europe, it's also much cheaper than comparable dental care in countries like the UK and US.
How Much is Dental Care in Spain?
Last year, my parents came on their usual twice-yearly holiday to Spain and, during their first week, my mother happened to mention she was having problems with her teeth. Living in the US, of course, she had already discovered the cost of dental treatment was not going to be cheap so she wondered aloud if it was possible to get her dental problems taken care of in Spain.
I immediately went to a dental clinic close to the hotel we were staying at in Albir called Beniloixdental, to find out. The dentist I chose also has another clinic in Benidorm.
When I walked in, I was delighted to find the receptionist spoke excellent English. The dentist too easily understood what my mother needed, so I knew my mother, who doesn't speak any Spanish, wouldn't have difficulty understanding her.
I told the dentist the problems my mother was having and the treatment her American dentist had told her she needed — a check up and x-rays to be sure she didn't have more dental problems than she already knew about, two teeth pulled, a couple of fillings, two dental implants and a cleaning.
When she had seen her dentist in the US, she had been quoted more than $7,500 for the cost of all the work. So how much was I quoted in Spain? Less than $1,800. So, I made an appointment for her.
How Easy Is It Getting Low-Cost Dental Treatment in Spain?
On her first visit to the dentist, my mother had two teeth filled and two teeth pulled.She also had impressions of her teeth taken so the clinic could order her dental implants.
A few days later, she went back to have temporary implants fitted and she had her teeth cleaned. With dental implants taking a couple of weeks to have made and my mother's mouth needing some time to heal properly before they could be implanted, the dentist told her it would be better to fit her with temporary implants and then have the permanent ones fitted when she returned to Spain for another holiday six months later. And that's what she did.
On her next holiday to Spain, my mother had her dental implants fitted and another cleaning. Almost a year later, she has had no problems whatsoever with the dental work she had done in Spain. In fact, she's delighted with it.
Think of All That Money You'll Save
My mother is not the only one absolutely thrilled with Spanish dental care. My father was ecstatic about it as well. After all, like he said, with the money they saved by my mother choosing to have low-cost dental treatment in Spain instead of expensive dental care in America, not only did she get excellent dental care but, with the money they saved, he was able to pay for two three-week long holidays to Spain — for both of them.
If you plan on taking a trip and are interested in low-cost dental treatment in Spain, your best bet is to find a dentist in the town you will be staying in and make an appointment for the day after you arrive. That way, you have plenty of time to get the treatment done as well as enough time left to still enjoy a fabulous holiday. Especially once you think about all that money you just saved.