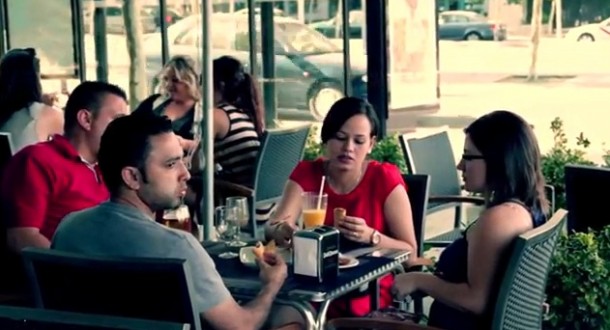 Looking for a nice restaurant in Madrid, where you can grab a beer, a snack or a meal and relax on an outdoor terrace with friends? Then don't miss checking out Restaurante La Fogata — the best Colombian restaurant in Madrid.
La Fogata is in a great area of Madrid, and serves a wonderful selection of salads (the avocado salad is amazing – ensalada de aguacate), rice, chicken, beef, shrimp and fish dishes.
All dishes they serve are typical Colombian fare and all are  delicious. The staff is friendly too, so you will feel quite at home here. So much so, you might even find it a bit difficult to leave.
An average meal at Restaurante La Fogata will set you back around 20 euros, so it is not the cheapest restaurant in Madrid, but it's certainly one of the nicest.
You'll find Restaurante La Fogata at Glorieta del Puente de Segovia, 1 in Madrid. Or you can give them a call to make reservations at 915 43 12 87. It's easy to get to from the Puerto del Angel metro station.
Meanwhile, check out the latest YouTube video from La Fogata. It's easy to see why it's such a popular place.
Website – Restaurante La Fogata, Madrid.