Taking the Train to Denia From Alicante, Benidorm, Altea and Calpe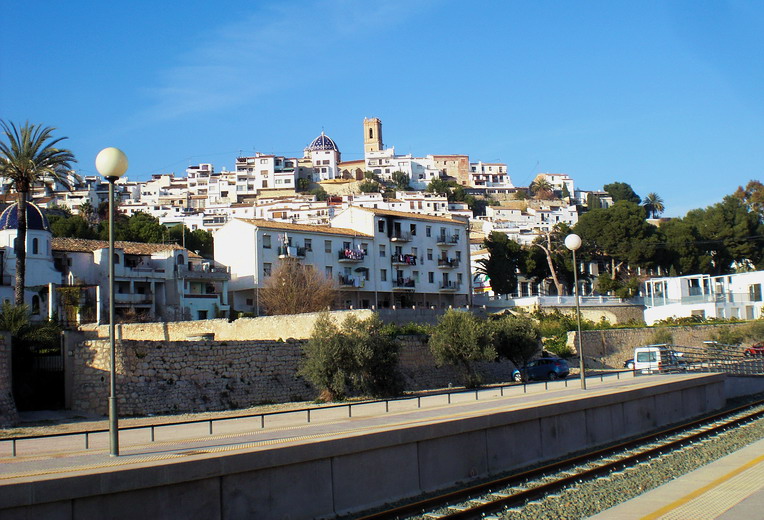 One of the oft-done things in the Spanish towns of Alicante, Benidorm, Altea and Calpe is to take the train to the town of Denia. Denia is located in the region of Alicante, and is a lovely sea side town, full of trendy shops, cool cafes and an enormous port. With both tourists and locals going to Denia often, the cheapest, easiest and most fun way to get there is by train. My family and I took the train to Denia last month, and what a fun ride it was. Here's how to do it.
Where to Catch the Train to Denia – If you're staying in the towns of Alicante, Benidorm, Altea or Calpe in the Costa Blanca, taking the train to Denia is as easy as going to the local train station, buying a ticket and climbing aboard. Train stations in each of the four towns are centrally located and easy to get to, and there's also plenty of parking if you drive there.
Last month, my family and I took the train from Altea to Denis. The station was only a five minute drive from our hotel and, on the main road into Altea, easy to find.
Buying Train Tickets to Denia – If you take the train to Denia, there are actually three ways to buy tickets. The first is to arrive early at the station and purchase a ticket from either the ticket office or a ticket machine at the station.
Secondly, you can choose to jump on the train when it arrives and buy a ticket from the machine on board. Or, lastly, wait until the conductor comes around and pay him for your ticket, either one-way or return.
One thing to note, and a wonderful opportunity for retirees, if you're of retirement age, take a copy of your passport along to the train station and show it to the ticket master. Once he's verified you're of retirement age, you'll be given a ticket (one-way or return) that's around 30% cheaper than the cost of the normal one-way or round-trip ticket.
Prices are cheap, even if you pay full price, as they're subsidized by the Spanish government. My parents paid only 2 euros 30 cents each ($2.99) and my ticket was only 3 euros 65 cents ($5.05) to travel round-trip from Altea to Denia. Not bad for a two-hour round-trip train ride.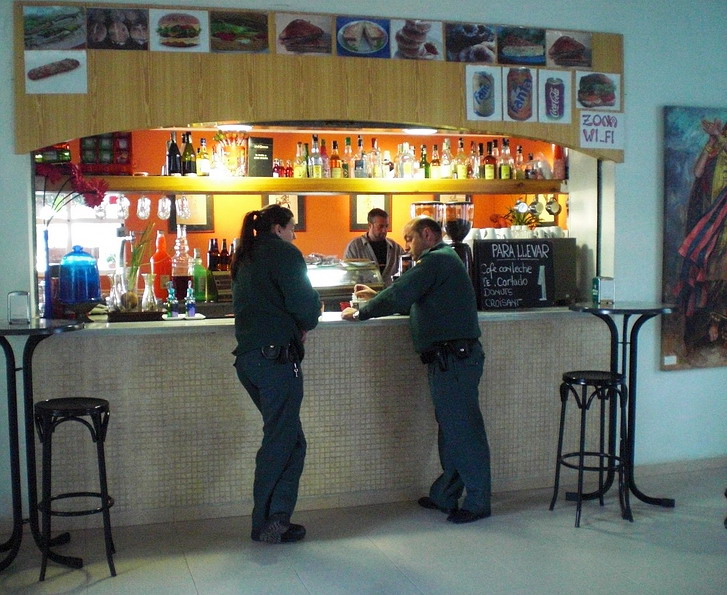 Get to the Station Early and Enjoy Coffee – Most of the major stations on the Denia line have cute coffee shops, that are cheap and some even have Wi-Fi internet. Arrive early for the train and enjoy a cafe con leche for only 1 euro ($1.39), donuts or cake.
Train Times to Denia – Trains run every hour from Alicante all the way to Denia and back, beginning early in the morning. It's only a single track rail line but, as one train leaves Alicante, another train is leaving the opposite end of the line at Denia. They meet at the Altea station and pass each other at a pass area.
Trains leave Denia at 20 minutes past the hour and a similar time in Alicante.
More Information: