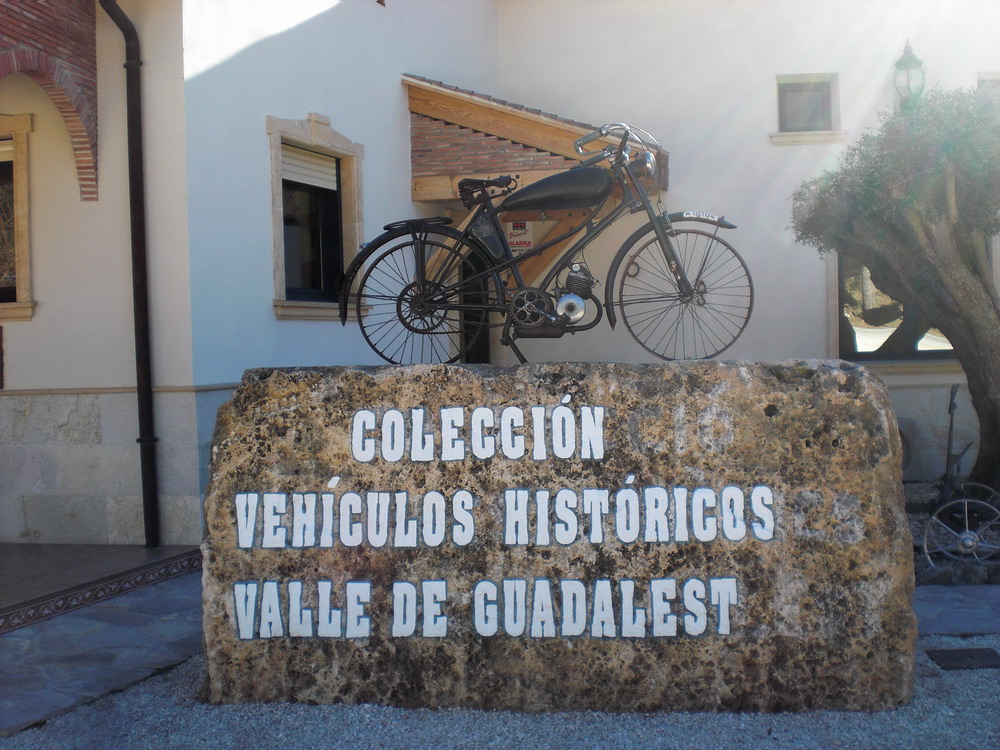 On a trip to the mountain village of Guadalest in Spain last month we stopped off halfway up the mountain to visit the Museo Vehiculos Historical Valle de Guadalest. A classic motorbike and car museum on the way to the popular tourist destination of Guadalest, its a stop-off for the many tour buses that go up the mountain, and a destination that shouldn't be missed. If you're a classic motorbike or car aficionado, you'll love the Museo Vehiculos Historical Valle de Guadalest, as it's not only an excellent museum but has a restaurant, a museum shop and a wonderful food and wine store too.
What is the Museo Vehiculos Historical Valle de Guadalest? – Located up in the mountains, 20 kilometers from Benidorm, Spain and five kilometers from the mountain village of Guadalest, the museum was opened by one Spanish man. A classic motorbike and car restorer, after 25 years of restoring his beloved vehicles, he decided to create a museum so people from all over the world could come to see some of the motorbikes and cars he'd restored so beautifully.
The museum is situated in a stunning location, just below Guadalest, with a mountain backdrop and overlooking a gorgeous valley. It's not only a museum though. The owner has also opened a lovely museum shop, where you can buy motorbike and car souvenirs, a superb food and wine store, and a restaurant that serves some of the best meals in the area.
The Museum Collection – Although not a large collection (about 100 motorbikes), what's fascinating about this museum is you'll find classic bikes and cars you've never seen before.
Look for the 1960 85cc Ducati, the cool Spanish-made Vespas, and the Motortrans Ducati 250 24 Horas. They're all beautifully renovated and interesting to see and read about. There are also some interesting micro-cars, all shingy and polished and lovely to look at. Each day, the owner moves a couple of bikes or cars outside the museum, to attract passers by, so even if you don't want to pay the 3 euro entrance fee (which is cheap), you still get to see something.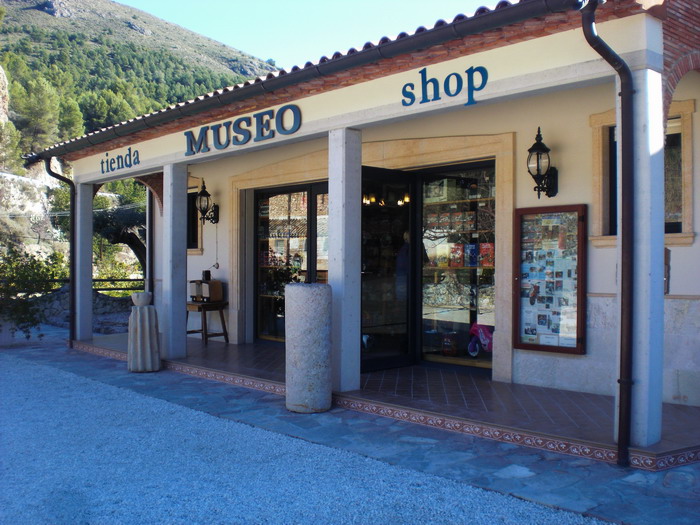 The Museum Shop – Don't miss the museum shop too. It's quite large and has an excellent selection of model cars and motorbikes, clocks with cars on them, car key rings, car plaques, t shirts about cars and motorbikes, postcards, and all at relatively inexpensive prices.  We bought an alarm clock with a design of a Citroen car on the face for only 4 euros 90 cent.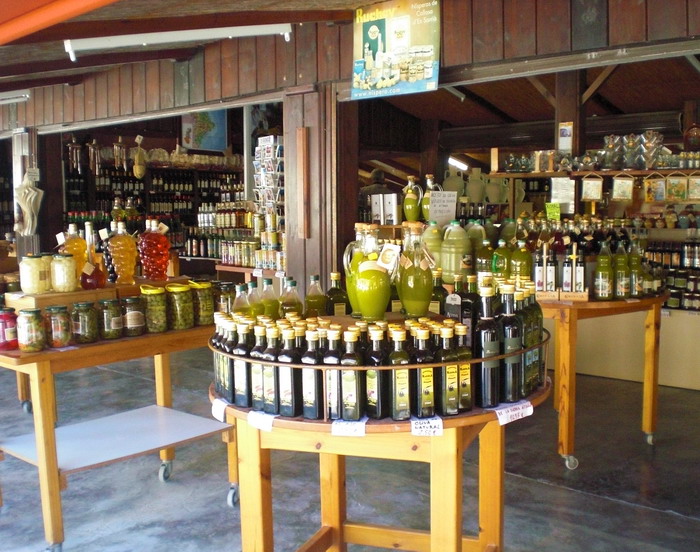 The Museum Food and Wine Shop – The best place at the Museo Vehiculos Historicos Valle de Guadalest was the large food and wine shop, just across the parking lot from the museum. Stocked full of local wines, jams, honeys, liquors, chocolate, olive oil, vodkas, nuts, garlic and so much more, it's a phenomenal place to buy gifts as well as to pick up a few of the local delicacies to try.
We bought several large cans of extra virgin Spanish olive oil. We also picked up three huge bars of Spanish chocolate, a jar of jam, a pack of dried apricots, and a couple of small souvenirs – all perfect as gifts for friends and family.
Prices here are extremely reasonable and, if you like to support independent shops as well as help the local economy, this is the place to shop.
The Restaurant at the Museo Vehiculos Historicos Valle de Guadalest – The museum is also known for its restaurant, Named El Riu, its famous around the area for its barbecued meats and chickens, which you can watch being roasted on an open-faced brick grill outside the front of the restaurant. Not only do they served wonderful meals and delicious cakes and desserts, their wine selection is excellent and all of this is available while overlooking one of the most beautiful views in the area.
To get to the Museo Vehiculos Historicos Valle de Guadalest, take the CV70 out of Benidorm and follow the signs for La Nuncia until you get to a roundabout, where you'll then see signs for Guadalest. You'll find the museum right below Guadalest (you can see it from the museum parking lot) just a few kilometers down the road. It's open every day at 10am. Closed on Saturdays.