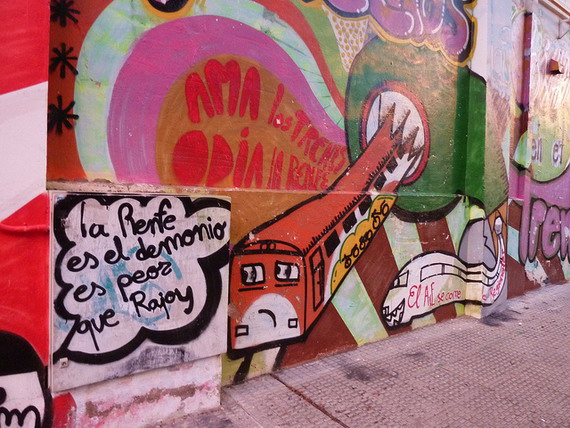 Zaragoza, sometimes called Saragossa in English, is the capital city of the province of Zaragoza in Spain. It's a popular tourist destination due to its amazing food, its fine examples of  Mudejar architecture, that are now part of a World Heritage site, the Aljaferia Palace, and a number of stunning churches and cathedrals.
Add to this traditional Spanish festivals, art galleries, museums, restaurants, cafes and a great nightlife – and Zaragoza is a wonderful place for visitors from all over the world.
On a trip to Zaragoza, with so much to see and do, make sure you visit these top five best things the city has to offer, before you do anything else.
The Basilica of Pilar – One of the most famous buildings in Zaragoza, the Basilica of Pilar is one of the most important centers of pilgrimage in the Christian religion. The church has a pillar, which is said to have been placed there by the Virgin Mary. Pilgrims travel from all over the world to kiss the pillar and receive her blessings.
The basilica is also home to some of the most beautiful paintings by Goya. Don't miss going up the tower too. You pay a small fee, but the view is worth it.
If you visit Zaragoza during the second week of October, check out the festival dedicated to Our Lady of the Pillar. It's incredibly fun, with its dancing, music, great food, bullfights and more.
Visit Aljafería Palace – One of the most important Moorish buildings in Spain, the Aljafería Palace is stunningly beautiful. It's a fortified Islamic palace built during the 11th century that, over the centuries, has been used as a royal residence, a military barracks and a working fort. Nowadays, it houses the parliament of Aragon.
Eat Tapas – Zaragoza is known for its hundreds of tapas bars, serving some of the best tapas in Spain. A trip to Zaragoza would not be complete without a night of moving from tapas bar to tapas bar, enjoying a glass of wine and trying some of the tapas on offer. Start at the Calle Mayor and keep on going. Don't miss branching off down some of the tiny winding streets either. Here, you'll find amazing food and a phenomenal atmosphere.
Shop for Crafts at Anticuarios de la Plaza de San Brun – Located between the Arco del Deán and La Seo Cathedral, this market of food, crafts, and antiques is a must visit for anyone in Zaragoza.
Browse the traditional foods, all made by gastronomic craftsmen and, of course, sample a few of them. Pick up a couple of antique books, or buy traditional Spanish crafts to take home as gifts.
Nightlife at the Casco Viejo – No visit to Zaragoza is complete without spending at least one night in the Casco Viejo, the Old Quarter of the city. Full of bars, restaurants and clubs, you can stroll from one venue to another — enjoy drinks, eat tapas or a full meal, hang out with friends, listen to live music or dance. A perfect place to experience the true night culture of Zaragoza.
Don't forget too, find some of Zaragoza's amazing modern wall murals that are scattered all over the city, visit Cafe Praga, for a taste of a real Spanish cafe, and eat at La Tertulia Taurina, where you'll find some of the best local food in the city.
And if you want to see more about Zaragoza, look at this cool video from The Independent on "48 Hours in Zaragoza". You'll see how beautiful it really is.