What to Do and See in Santiago de Compostela, Spain (Video)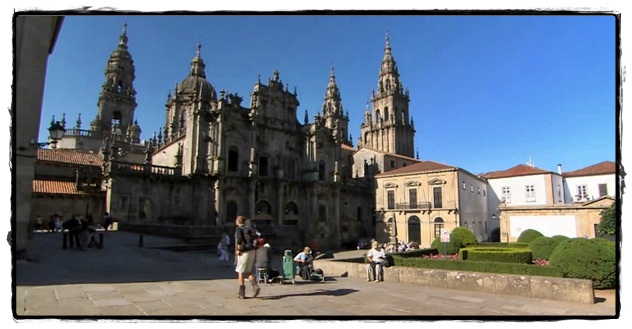 While Santiago de Compostela in Galicia, Spain, is most famous for being the end of a 1,200 year old pilgrimage trail, a trail that is still followed today, the city is visited by hundreds of thousands of other people every year for entirely different reasons.
With so much to do and see in Santiago de Compostela, it is really no wonder.
If you are planning a trip to this lovely old city, the capital of Galicia, an excellent video from American travel journalist Rick Steves will give you some great ideas of what to do and see in Santiago de Compostela and what not to miss.
From the many beautiful churches and lovely old squares, to the city's ancient market stuffed full of fresh and enticing food, the street stalls selling traditional sweet and spicy octopus, and the cathedral where you will find the tomb of St. James, there is so much to do and see in Santiago de Compostela, you will want to stick around for a few days so you can see them all.
And. of course, with the old city having been named a UNESCO Heritage Site, some of what you will see is of international importance.
For more about this beautiful Spanish city, watch the American travel writer and broadcaster Rick Steve's video below. It is really quite beautiful, isn't it?
And, if you plan on staying in Santiago de Compostela, do remember to book your hotel room well in advance so you are guaranteed to get the best deals, as rooms often fill up quickly with pilgrims arriving in the city from their long pilgrimage.