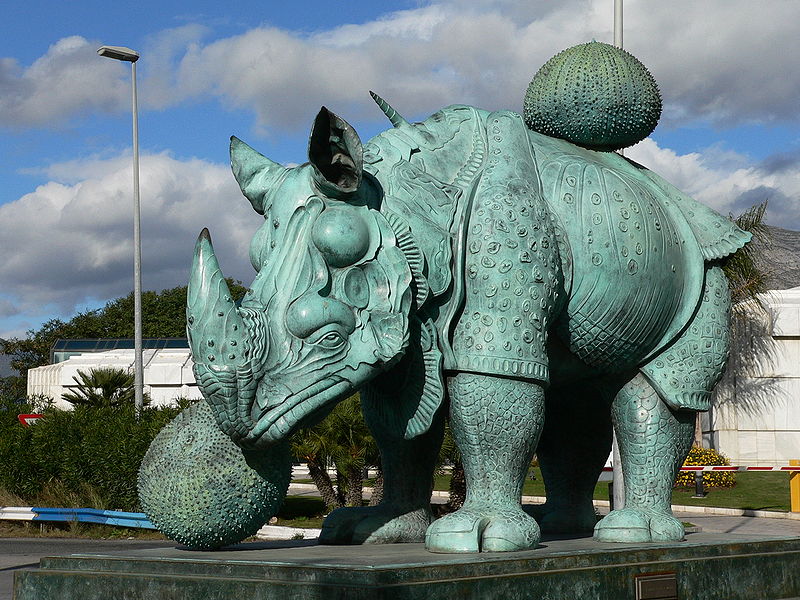 Puerto Banus on the Costa del Sol is one of the best places in Spain for high-society travelers or the upwardly mobile. At Puerto Banus, just a few minutes away from Marbella, you will find more of the international jet set than many other places in Europe, so it's more than a little glamourous.
Of course, Puerto Banus is nothing more than an enormous entertainment complex, but still well worth visiting.
But, don't worry, if you haven't quite made it to the jet set yet, there is still plenty for the 'average holidaymaker' to do in Puerto Banus and it truly is lovely.
Shopping – One of the best things to do in Puerto Banus is to shop. Full of little boutiques, shops and three large shopping centers, you'll find so many things you absolutely must have here, if you are not part of the international jet set, you will be wanting to take out a bank loan.
Dior, Dolce and Gabbana, and Cartier are just a few of the high-end stores you will find here. There is even a branch of Spain's famous department store, Corte Inglés.
On the Water – Of course, the town's marina is gorgeous and it is the perfect place for a stroll or to take some wonderful photos. Relax on the beach, swim, or play beach volleyball. You won't find anywhere more relaxing than here.
Dining – There are some truly spectacular cafes and restaurants in Puerto Banus. So many in fact, you will find it difficult to choose. Antonio is wonderful for seafood, Picasso pizzeria serves the most divine pizzas, and if you like a touch of American, visit the Hard Rock Cafe.
For more on Puerto Banus, watch the following video. You can see how truly beautiful a place it is.