Who is Playing at FIB 2014 in Benicàssim? It's an Awesome Line-Up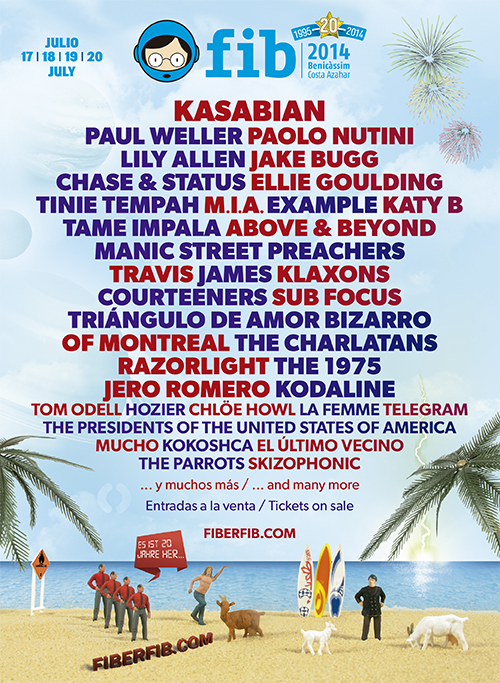 If you're considering buying tickets for FIB 2014, otherwise known as the Benicassim Festival 2014, you might want to know who is playing during the four-day concert in Benicassim, Spain. Well, let's just say you won't be disappointed, as it's going to be an awesome line-up.
FIB 2014 will be the 20th anniversary of the concert so this year they've gone all out to make sure their line-up isn't one you'll want to pass by. (Not that I'd want to anyway as it's an incredibly fun event and well worth the ticket price!)
Musicians playing during the four days at FIB 2014 include awesome British rock band Kasabian, former member of The Jam and The Style Council, Paul Weller, Scottish singer Paolo Nutini, the lovely Lily Allen, Manic Street Preachers, Travis, The Presidents of the United States of America and much more.
Check out FIB 2014's concert poster above for the entire line-up or, at least as far as has been announced.
As for the dates FIB 2014 will be taking place? That's July 17-20, 2014 and, yes, tickets are still available. You can grab them at FIB shop.
A 4-day ticket is 149 euros, but that does include a camping spot.