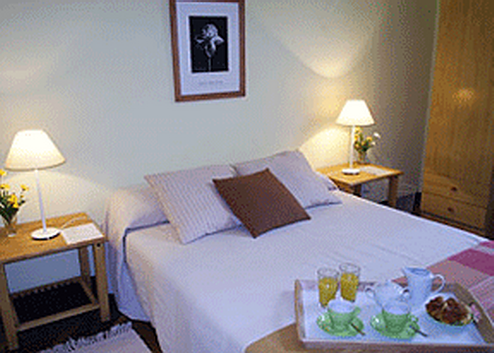 If you're looking for an affordable, clean and comfortable bed and breakfast right in the center of Barcelona, don't miss checking out Ana's Guesthouse. It's located in the Eixample district of Barcelona, which is within walking distance of the center plus most of the cities famous tourist spots.
Ana's Guesthouse is a large flat with a single room, a double room with a single bed and two other larger double rooms with double beds. Each room has a private or shared bathroom, Wi-Fi internet access and hairdryer. There's a TV, DVD player and games in a common room, and you have access to a refrigerator and a microwave if you want to prepare a snack or small meal.
Breakfast, which is included in the price of course, is a self-service Spanish/Continental breakfast — and sets you up nicely for the day.
Room rates are from 35 € to 50 € per night, which is inclusive of taxes.
Ana's Guesthouse is lovely and a wonderfully affordable way to stay in the heart of Barcelona.
You can make a booking at Ana's Guesthouse.
Did You Miss These?