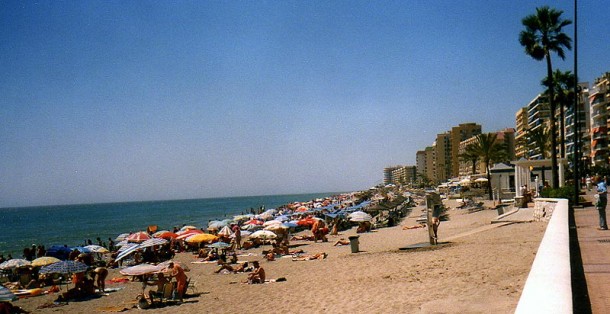 One of the annoyances of vacationing on the Costa del Sol in Spain are the number of beach sellers asking you to buy sunglasses, handbags, wallets and belts.
They walk backwards and forwards on the beach all day, stepping into cafes and restaurants, asking people to buy their counterfeit bags and other products, often at prices that aren't even that cheap. So, it is nice to see the Costa del Sol has announced authorities will be cracking down on the sale of counterfeit products on all of the beaches of the region.
The vice president of the Unity is Strength plan, Féliz Romero, says the selling of counterfeit goods up and down the coastline is a problem for many tourists, who are tired of constantly being harassed by sellers. It is also a big problem for legitimate stores along the beaches and in town, who are losing sales of their products to illegal sellers that undercut them yet often offer an inferior product.
It is also likely the sellers themselves are victims, as some Spanish authorities believe they are being run by local mafia gangs — so they work all day, but get little out of their sales.
In coming weeks, police will be patrolling beach and boardwalk areas, warning sellers to leave and confiscating their goods. Fines of several hundred euros will also be handed out.
While it obviously won't stop the trade in counterfeit products, it might at least get it off Costa del Sol's beach areas, which both tourists and local store owners will definitely be happy about.