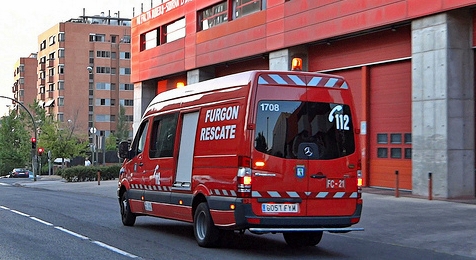 A fire that started in a tunnel on the M-3o motorway in Madrid on Friday afternoon has killed two maintenance workers. Authorities believe they had tried to get into the tunnel to extinguish the flames but were overcome by smoke and toxic fumes and died.
As of Saturday morning, the men's bodies were still in the tunnel as, until the toxicity in the air has fallen, it was not safe to send medical personnel and police into the tunnel to retrieve them.
The fire began early Friday evening at around 5:30pm in a tunnel near the Vicente Calderón stadium at a point where a number of emergency batteries were stored. The batteries are used to light the tunnel during times when the normal lighting system is not working. S
moke could be seen issuing from the tunnel, as well as in the air from a distance away. The fire department was called and the fire eventually extinguished. It is then that the bodies of the two men were discovered.
An investigation will be held into the causes of the fire, and the necessary changes put into place to ensure it does not happen again.