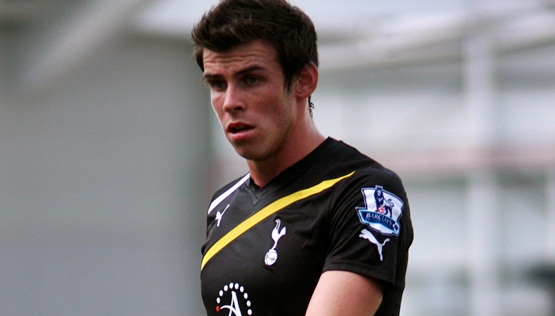 Real Madrid reportedly pays $134 million for Welsh football player Gareth Bale
In a not too surprising event, Real Madrid has reportedly paid around $134 million for football player Gareth Bale. The Welsh winger, thought of as one of the strongest and best football players in the world today, had been expected to get a record deal from Real Madrid if they did indeed sign him, so today's news isn't too shocking.
What's shocking to me, and to many Spanish football fans, however, is when Spain is in one of the worst economic crisis it has ever had and more than 25 percent of Spaniards are unemployed, how can anyone justify paying $134 million for a guy who plays football?
Now, don't get me wrong. I like Spanish football just as much as the next person, although Barça is the team I support. But, to pay $134 million for a 24-year-old football player seems to me to be more than a little obscene. No matter how well Gareth Bale plays or what great things are expected of him.
Why did Real Madrid pay $134 million for Gareth Bale?
Of course, part of the reason Real Madrid paid $134 million for Gareth Bale was due to his last team, Tottenham Hotspur, holding out for as much money as they could possibly get. You can't really blame them, though, as it was pretty obvious how much Real Madrid wanted the guy, so all they had to do was wait and see how much was offered.
I just wonder, though, how do Real Madrid president Florentino Pérez and manager Carlo Ancelotti sleep at night, after seeing thousands of Spaniards lined up at unemployment offices or begging on the street for spare change?
After all, they might run the world's richest football club but shouldn't some kind of responsibility come with so much money, and not just the ability to piss it away on a 24-year-old Welsh footballer who, as good as he is and as nice of a person as Gareth Bale might be, may or may not work out?
Then again, when Real Madrid's only chance at beating Barcelona often seems to be by spending huge amounts of money to buy the world's best available player that year, it's maybe the only thing these two men know how to do.