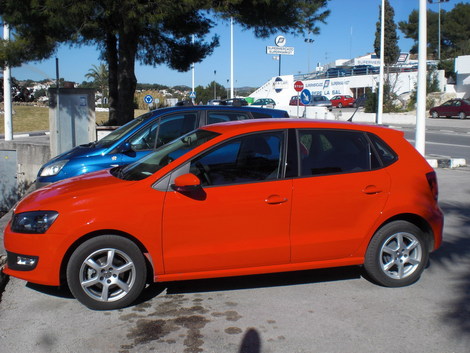 In an effort to boost the Spanish economy, Prime Minister Mariano Rajoy has agreed to renew and even increase Spain's car-purchase subsidy scheme. Under the plan, anyone who has a car that's more than 12 years old can scrap the car and then get 2,000 euros towards the cost of a new one. Called the Plan PIVE, the original round of funding for it expired in December.
The new round of funding for Plan PIVE will cover another 150,000 vehicles, and could go towards saving Spanish jobs in the automobile industry. But is Plan PIVE working?
Unfortunately, analysts say while Plan PIVE definitely helped the Spanish automobile industry last year with around 75,000 new cars being bought through it, the industry still ended 2012 selling 13 percent less new cars than the year before. Not a good sign for an industry that desperately needs recovery, is it?
Plus, as Spanish unemployment continues to rise and is expected to rise further, the question remains how do you buy a new car, even through Plan PIVE, when you're unemployed? With more than a quarter of the workforce in that predicament currently, that's an awful lot of Spanish potential car owners that won't stand a chance.
If, however, you do plan on buying a new car through the car-purchase subsidy scheme in 2013, do make sure you negotiate the price of the new car before you say "Plan Pive". As Murcia Today says about Plan PIVE, as 1,000 euros for each new car purchase is coming from the dealer themselves, if they know you're going with Plan PIVE before you're offered a final price you may not get as big of a discount as you might have done.