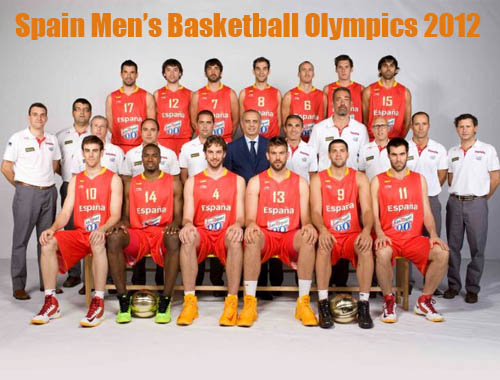 Spain's newspapers are all reporting the nasty antics of the Spanish national basketball team who "trashed" two apartments at the London 2012 Olympic Village in August after they lost their Olympic gold medal game to America.
According to the Spanish news media, the basketball players were not happy with the result of the final, so thought "severely damaging" a couple of Olympic Village rooms was the way to go. After all, they probably wouldn't have to pay for the damage, right? Looks like they were correct.
The news story about the team broke a couple of days ago, with newspapers decrying the bad behavior of Spain's Olympic basketball team and saying how they should be better representatives for Spain. According to several sources, they caused at least $14,000 worth of damages in two Olympic Village apartments.
That is approximately 11,000 euros. Nice lads, eh?
Now it is being reported, rather than leave London stuck with the bill (after all, the apartments may be turned into homes for low-income people), Spain's Olympic Committee has done the honorable thing and paid the bill for the damage. Thank you very much.
The whole affair is a bit sad really though as, before this, Spain's basketball team has had a very good reputation. Sorry to see stupid antics by overgrown boys trash it like this.