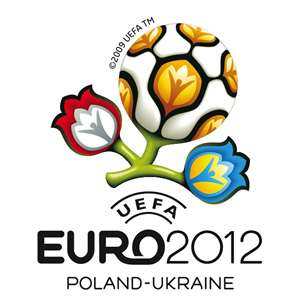 When the EUFA Euro 2012 draw takes place at the Kiev's Palace of Arts on Friday, you can guarantee every member of every team will be praying "Please not Spain. Please not Spain". Spain are already the favorites to not only win the European championship, but also to win it and become one of the few national teams to win three consecutive major titles. That's why every member of every team knows, if they draw Spain, chances are they might as well just give up their dreams of winning……now.
The drawing will be done by UEFA General Secretary Gianni Infantino at 1700 GMT.  As teams are pulled, everyone will be hoping to not only avoid Spain, but also to not be drawn against Holland or Germany either, the other two teams with a very good chance of winning.
The three lowest ranked teams, Poland, Ukraine and the Czech Republic meanwhile, no matter who they're drawn against, will probably not make it through the first round although, with Poland and Ukraine hosting Euro 2012, they're going to be giving it their best shots. But, as no host nation has won the championship in more than 25 years, their chances are slim at best.
Spain meanwhile is happily waiting for the drawing on Friday. Going into it as favorites, and terrifying most of the other teams, is a great way for them to start off the championship. Let's hope they win it too. Spain, as a country, needs some good news about now.