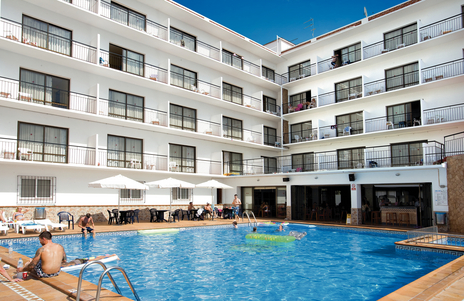 25-year-old Christopher Briggs died after a night of heavy drinking
Only two days after one young British man died in Spain after falling to his death from a hotel fire escape, another British man, a 25-year-old tourist on holiday in Ibiza, has been found dead in his hotel room.
25-year-old Christopher Briggs was discovered by his roommate, dead in a guest room at the Hostal Apolo in Sant Antoni de Portmany, Ibiza. His roomate said they had been out drinking for much of the previous night with a group of friends, and that he and Briggs had been separated in the early morning hours.
Police say Briggs likely fell and hit his head
When the roomate arrived back at the Hostal Apolo, he found Christopher Briggs dead on the floor. A police forensics specialist was called to the hotel and, after an examination, said there was no sign of any foul play but that it looked as though Briggs had fallen and hit his head. A post-mortem will show conclusive evidence.
With this second death of a British man in Spain in just a few days, how many more will there be before the year is over? And what does it take before more Britons on holiday in Spain start to understand that heavy drinking isn't likely to prolong your life?
Our condolences to Christopher Briggs' family.