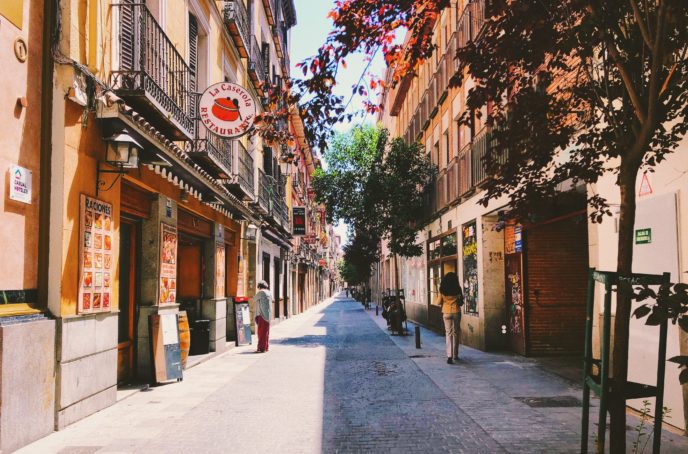 While Spain's tourism board is desperately trying to promote Spain as one of the best tourist destinations in the world during the COVID-19 panic, the Spanish government of Pedro Sánchez is doing everything they can to dissuade tourists from coming with the introduction of draconian new laws few tourists are willing to follow.
Tourists are now required to wear mandatory masks in public places in most of Spain, social distancing on the beach and everywhere else you go in public is mandatory, buffet meals are no longer allowed to be served only set meals and Spanish police all over the country are handing out fines of several hundred euros to people not following the country's COVID procedures.  In some cases, illegally.
Does Spain sound like a country that will offer you a 'dream holiday' under these circumstances? Should you travel to Spain for a holiday in 2020 and, if not, why not?
Spain has become a police state
Sadly, under the panicked governance of Pedro Sánchez during the COVID mess the Spain hundreds of millions of tourists love has largely become a police state.
Spanish police are patrolling towns and cities all over Spain handing out fines if you are not wearing a mask, if you are not properly social distancing, if you are not wearing a mask in your car and for many other things they believe are putting people at risk of catching COVID .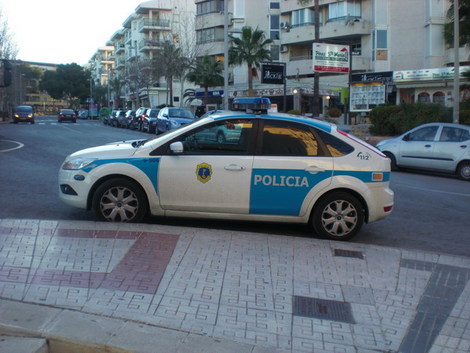 When the lockdown first began in March, my family and I were in Benalmadena in the Andalusia region of Spain at a lovely hotel on the beach.
We were followed from the hotel to the supermarket and then later from the hotel to the pharmacist as police wanted to be sure we were only going to those two places and then back to our hotel.
The Spanish receptionist told us, if we went anywhere else, we would be escorted back to the hotel by the police and then fined.
This, by the way, was two days before the Spanish lockdown was even supposed to officially start.
We decided to leave Spain several days later and flew back to the UK and then the U.S. Two countries that aren't quite the police state Spain has sadly now become.
Since then, there have been reports from all over Spain of police using the COVID mess to arbitrarily stop people and ask them to show certificates to prove they are going to work, of police harassing both Spaniards and tourists for doing nothing more than going about their business, and even arresting people for what seem to be fabricated charges.
While most of Spain is not currently in lockdown (see below), that does not mean the behavior of Spanish police is any less worrying. Even if you are just a tourist.
As one of my friends said recently, "When COVID cases began to occur in Spain, the country went Full On Franco". Franco being the Spanish dictator that ruled Spain with an iron fist for more than 35 years.
Mandatory masks in Spain
It is bad enough having to wear masks during the few minutes you are in a supermarket or on public transportation. Especially in Spain's 35-plus degree heat. This week, however, various regions in Spain including Catalonia have now made wearing masks compulsory when in public.
That means, no matter where you go — shopping, the beach, walking on the promenade, visiting a tourist attraction, sitting in public transportation, in a car if you are with people you do not live with — if you are in these areas, you will be forced to wear a mask every minute you are out of your hotel room, rental apartment or home.
If you think mandatory masks are likely to remain mandatory in only select regions in Spain, think again. As Spain has proven time and time again since the COVID panic began, when one or two regions of the country decide to clamp down on something, the Spanish government soon makes it mandatory everywhere else.
Unfortunately for the Spanish tourist industry in 2020, few people have any interest in holidaying in Spain wearing a mask, walking on the promenade wearing a mask or shopping for souvenirs at a local market wearing a mask.
That is why many holidaymakers are now canceling their plans to holiday in Spain and have decided go elsewhere in Europe or just to stay at home.
Hotels in Spain have restrictions during COVID that make a holiday no fun
Hotels in Spain are now mandated to carry out a large number of restrictive measures in order to be able to open and have tourists stay. Hotels themselves are adding other restrictions that make having a holiday in Spain in 2020 no fun, and very likely restrictions that will bankrupt Spain's tourist industry going forward.
These restrictions include set meals instead of buffet meals as buffets are now banned in Spain. Masks and gloves are mandated in common areas at many hotels. Carpets, other soft furnishings and mini bars have been taken out of  some hotel rooms.
Some hotels have even installed plastic screens between tables in the dining room.
Swimming pools are also to remain closed at many hotels and, if they are open, swimmers will have to queue to use them and will then be required to keep several meters between themselves and other swimmers at all times.
Many hotel common areas will also be closed or have limited seating. If a hotel has a private beach, the number of people allowed to be on it will be restricted. The same will go for sunbeds and seating around the hotel pool.
Of course, if you do not mind a holiday in Spain in 2020 with all these restrictions, you may decide to travel.
Tens of thousands of others, however, are deciding against it.
As one would-be tourist to Spain told me recently, "I'm not about to travel 6,000 miles and spend close to $8,000 to be socially distanced, be forced to wear masks and gloves and have to talk to my wife through a plastic screen at the dining table. We have canceled our planned holiday in Spain and are staying at home".
New lockdowns in Spain in 2020
The most worrying thing about the Spanish authorities' panic about COVID-19, however, is the possibility of new lockdowns. New lockdowns that could occur while you are on holiday in Spain in 2020 and beyond.
Tourists holidaying in Andalucia, for instance, could find themselves in lockdown and unable to leave their hotels as the government in that region is "not ruling out new lockdowns" should COVID-19 cases continue to rise.
Last week, movement to and from A Mariña county located on Spain's northern Atlantic coast was stopped as that area of 71,000 people was put back into lockdown.
If you happened to be holidaying in the area, you would now be in lockdown with everyone else or forced to abandon your holiday, lose the money you spent on it and leave.
In other words, if you can afford to be in lockdown in Spain with the possibility of being stuck there longer than your planned holiday, traveling to Spain in 2020 may be an option for you.
It is not, however, for many people.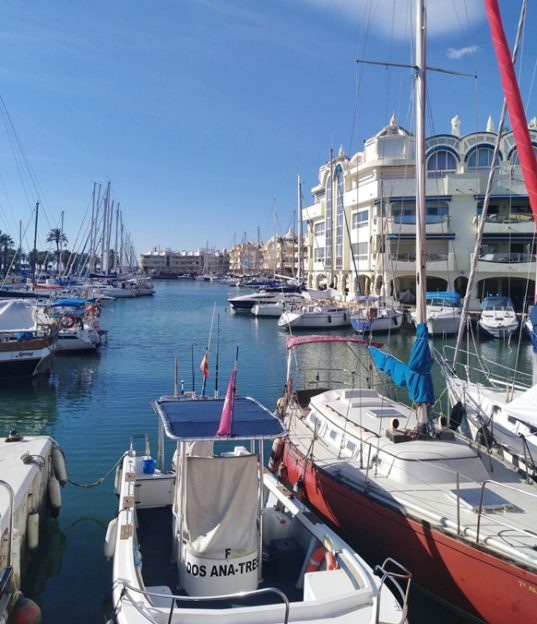 Should you holiday in Spain in 2020?
With mandatory masks, and gloves in some locations, police handing out fines, plastic screens appearing in hotels and restaurants around Spain, strict restrictions in hotels and the possibility of new lockdowns occurring while holidaymakers are in Spain, it should be no surprise a large number of tourists are now canceling plans to holiday in Spain in 2020 and beyond.
Of course, this will be catastrophic for Spain's tourism industry with thousands of small and medium sized tourist-related businesses across Spain expected to go bankrupt in coming months.
But, for tens of thousands of tourists who want to spend their hard-earned money on a relaxing holiday, Spain in 2020 is sadly not that country for them.