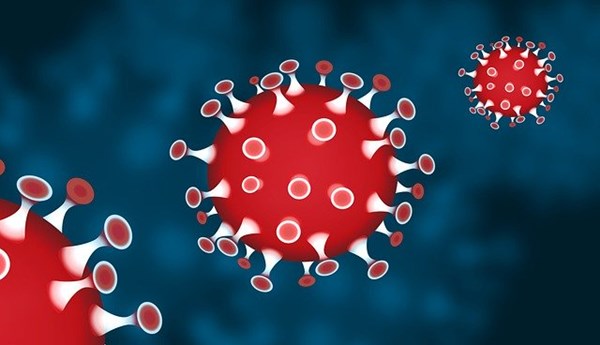 With the Spanish government of Prime Minister Pedro Sánchez announcing a lockdown of the entire country due to the coronavirus (Covid-19) on Friday, many people who have plans to visit are asking should you travel to Spain during the lockdown in March, 2020, or should you stay at home?
In fact, is Spain safe to travel to during the coronavirus lockdown?
The real question is not if it is safe as, in many respects, you have no more chance of catching the coronavirus if you are in Spain than if you are in Germany, Austria, the United Kingdom or any other European country.
The real question is do you really want to travel to Spain when the Spanish government has locked down just about every aspect of life here for at least the next 15 days? Especially as many Spaniards I have spoken to think that time period will actually be much much longer.
The lockdown in Spain — what does it mean?
The lockdown of Spain was announced on Friday and, by late Saturday evening, just about everything in the country had shut down.
We are currently on holiday in Benalmadena, Andalusia and, while waiting for flights to get us back home, are still in the hotel we usually stay in.
So what does that lockdown currently mean for us on Sunday, March 14th, 2020?
Everything in Benalmadena is closed, just like in the rest of Spain
It basically means everything in the entire town of Benalmadena has shut down. Every shop, every cafe, every restaurant, every tourist attraction, the entire Benalmadena Marina, the Aquarium, the little train that takes you around the city — everything has been forced to close by the Spanish government.
The only things that are open now are a few supermarkets, some emergency pharmacies and people are still able to get money out of ATMs.
The police have said if anyone needs to go to the supermarket or pharmacy, however, they should go alone as they do not want people walking around in pairs or groups.
This morning the police came by our hotel and asked the reception desk to keep all their guests in the hotel.
This means we are allowed to walk in the hotel grounds, but we are not allowed to walk on the main street in front of the hotel. Nor are we allowed to go onto the promenade.
We have been told if we do the police, who are continually driving around town looking for people violating the lockdown, will stop us and tell us to return to the hotel.
Meanwhile, our hotel is still serving meals and the bar is open. As groups of people are leaving to catch flights home every few hours though, we have already been told the hotel will probably close completely in two to three days time at the latest.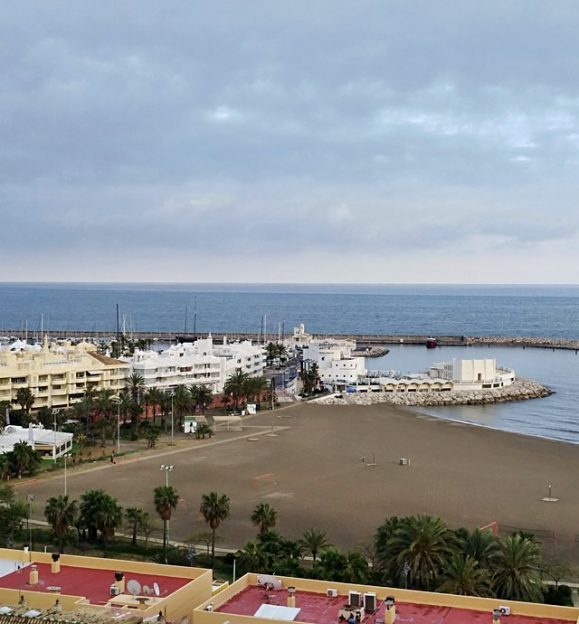 Should you come to Spain during the lockdown?
Unless you want to sit in a hotel or an apartment somewhere, and not be able to leave except to pick up groceries and a trip to the bank, we do not recommend you come to Spain. Not until at least late-May at the very earliest.
Particularly as most hotels in Spain are likely to close in the next one to two weeks and stay closed through June or July.
This is especially true when you consider, although the Spanish government has said the lockdown will last for 15 days, the opposition party has already announced they support extending the lockdown.
This means, if the Spanish authorities deem it necessary to keep the lockdown going for a month or two, they are well within their rights to do so.
Unless you want to spend all your time in Spain indoors at the place you have paid to stay in, and potentially be stuck here through May, June or longer, it makes no sense to travel to Spain at the moment at all.
In other words, avoid Spain in early 2020, and look at going to somewhere like Asia instead.
Some countries in Asia are still affected by the coronavirus of course, but they are also panicking a lot less than European governments who currently seem to be in a flat out tail spin for not too much of a good reason. Not when it is likely to eventually be discovered the mortality rate of the coronavirus is only around 1%.
After all, as travel company Tui announced yesterday,
'Although there is currently no advice from the UK Government against travelling to Spain it would not be the holiday experience we would want for our customers.'
Tui themselves have also just announced they have canceled all flights to and from Spain until at least April 1st.
The British Foreign Office has also advised against all travel to Spain. You have been warned.
Related: Cool things to do with families with kids in Benalmadena once the coronavirus is history