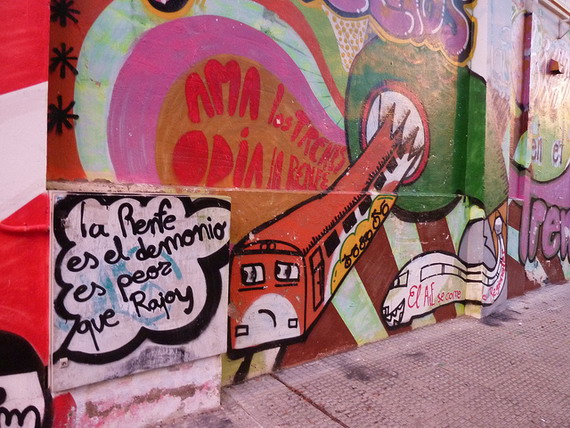 Zaragoza, the capital city of Spain's province of the same name is also the country's fifth largest city. Known for its food, folklore, palaces and cathedrals, Zaragoza is visited by several million tourists every year. The city is also home to some excellent low-budget hotels, offering cheap deals on extremely nice guest rooms and in hotels with excellent amenities.
Hotel NH Orus – Part of the NH chain of Spanish hotels, the Hotel NH Orus offers the chain's typically inexpensive guest rooms that are comfortable, clean and within walking distance of seeing many of Zaragoza's museums, cathedrals and palaces.
At the Hotel NH Orus, you're just a few minutes from the main train station, in an old building that once was a coffee and chocolate factory. This gives the hotel a unique atmosphere – a bit cool and trendy – and also some wonderful architectural features.
Each of the Orus' guest rooms are modern in design and feature an en suite bath with both shower and tub, air conditioning, work desk, satellite TV and hairdryer.
The hotel has free Wi-Fi in the business center, which is also available throughout the hotel for a small fee. There's a fitness center, laundry facilities and free parking. Staff speaks excellent English.
Room rates are an extremely good deal, with both single and double rooms available at only $49 a night.
The Hotel NH Orus is at Escoriaza y Fabro, 45, 50010 Zaragoza.
Hotel Conquistador – Only a couple of minutes walk from the train station, the three-star Hotel Conquistador offers some of the best hotel deals in Zaragoza, particularly for the high standard of accommodation and convenient location.
Every guest rooms has an en suite bath, with either tub or shower, a hairdryer, satellite TV and air conditioning. Rooms are decorated in traditional Spanish style, as is the rest of the hotel, which also adds to the air of quality the hotel exudes. Free high-speed Wi-Fi is available throughout.
The hotel has a small bar, a laundromat, and if you need a safety deposit box for your valuables you can get one at the reception desk. There's also parking available if you have a car.
Room rates begin at $53.50 for a single occupancy room.
The Hotel Conquistador is at Hern¡n Cort©s, 21, 50005 Zaragoza.
Hotel Hispania – The Hotel Hispania in Zaragoza is next to the city's main market and a five minute walk from many of the city's main attractions. A lovely hotel that's thoroughly modern yet perfectly Spanish, the Hotel Hispania offers 46 hotel rooms that are comfortable, clean and quiet.
Each guest room has an en suite bath with tub and shower, hairdryer, flat screen TV with satellite and free Wi-Fi. Rooms are spacious and light and some have private balconies with views out over Zaragoza city.
Breakfast is not included in the room rate, but the hotel does serve an excellent buffet breakfast for only 7 euros.
There are vending machines for drinks and snacks, a business center, laundry and dry cleaning service and, if you like to exercise while you're staying in a hotel, there's a wonderful fitness center a five minute walk away where guests of the Hotel Hispania can work out for free. Staff at the hotel is exceptionally friendly and helpful.
Room rates for a double or twin room as of May 2011 are $56.
The Hotel Hispania is at Avenida Cesar Augusto 95-103, 50004 Zaragoza.
More Information:
Photo – Basilica de Pilar, Zaragoza – copyright Paola Brandao, Creative Commons