If you are considering retiring overseas, and Europe is one of the areas of the world you are looking at, buying a retirement home in Spain could just be the perfect choice for you.
This is the case whether you are buying a retirement apartment in Spain, a townhouse, a villa or any other type of property.
That is because Spain offers some amazing advantages for retirees other European countries do not necessarily have.
The weather
First of all, the weather in most areas of Spain is beautiful all year round.
With average winter temperatures in the 50s and 60s (12 to 16 degrees Celsius) in many areas of the country, and summer temperatures in the mid 20s to mid-30s, it is no wonder so many people decide to retire to Spain.
Just be sure, before you move to a specific area of Spain, you have researched the weather in that particular place and know it is the type of weather you love.
You can start by looking at average temperatures around Spain on any given day at Holiday Weather, and then check the right-hand sidebar for the current temperature in specific Spanish towns and cities you may be interested in living in.
In weather that is so beautiful every day seems like a holiday, you could retire to Spain and spend the rest of your life living in the perfect climate.
The cost of living in Spain
Spain is one of the cheapest places in the world when it comes to developed countries. With many retirees living comfortably on €1,200 a month or less, your pension goes a lot further in Spain.
Food is cheap. Fruit and vegetables, which are often grown in Spain, are not only cheap but amazingly fresh and delicious, and your other living expenses will be minimal as well. Especially if you buy a retirement home in Spain, and so eliminate the need for paying monthly rent.
As far as eating and drinking out goes, you can have a coffee in a Spanish cafe for under €2 in most areas of the country, and a meal under the Spanish menu del dia system (menu of the day) for  €10 per person for lunch and €12-14 euros for dinner, including a glass or two of wine or beer.
Electricity runs under  €100 a month, and other utilities are also cheap. You can even find unlimited fast Internet for €30 a month, as long as you sign an annual contract.
Retirees in Spain are also eligible for bus and train passes offering discount travel. In some areas of the country, that can be as low as  €30 a month for unlimited travel on buses or trains.
Spanish healthcare
Spain has some of the world's best healthcare and, once you legally retire here and get into the system, your insurance premiums will be cheap.
The same goes for dental, where a typical visit to a Spanish dentist may be under  €150 whereas, in a country like the United States, you would pay €800 or more.
If you retire to Spain from another EU country, getting registered with the Spanish healthcare system is easy. If you retire there from a non-EU country, it will be a little more complicated but still not anything you cannot take care of in a few hours.
And, if you are self-employed and have to pay for your own health insurance, it can cost you more again.
When you compare the cost of Spanish healthcare premiums with that of countries like the United States, however, it is still crazily cheap.
Expatica has an excellent section on the healthcare system in Spain that should answer any of your questions.
Buying a retirement home in Spain
Whether you decide to buy an apartment, a townhouse or a villa, buying a retirement home in Spain, property is usually much cheaper than in many other western European countries.
While there has been a housing bubble in recent years, so affordable retirement homes have been less available, once the aftermath of the coronavirus shutdowns is felt, you can expect Spanish retirement homes to be much much cheaper.
At the moment, (January, 2021) it is possible to buy a lovely studio apartment just a few minutes walk from the beach in a beachside town like Benalmadena for €127,000, or a one-bedroom apartment in Malaga for under €160,000.
And, yes, many of them have ocean views.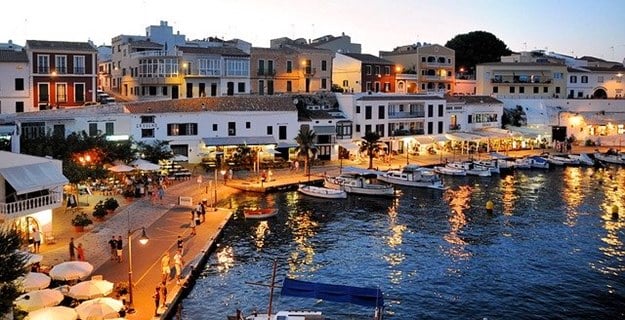 You can check out even more properties suitable for retirement all over Spain at Spain Homes.
Just be aware, there are some areas of Spain that are populated with huge numbers of English, German and Scandinavian retirees.
If you prefer to live around people from your home country, many Spanish real estate agents can show you property in these areas.
If you prefer to live in a Spanish community, however, and be able to interact with your Spanish neighbors, make sure you specify this to the real estate agent when you begin your property search.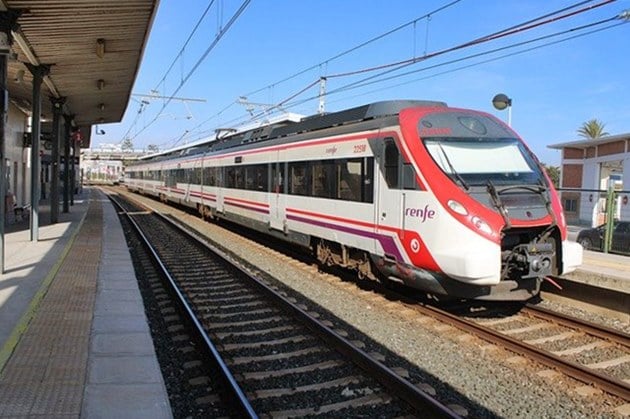 Exceptional infra-structure in Spain
The Spanish government has spent hundreds of millions of euros on infrastructure in Spain over the last few years.
That is why the country has some of the best and safest roads, one of the best train and bus systems in the world, and world class airports.
No matter where you live in Spain, it is easy to travel across the country via train or take a flight out of Spain to another European country or back home for a visit. (continue reading below…)
Taking Furniture and Personal Belongings If You're Retiring To Spain
Telecommunications, electricity, water, gas, Internet and other utilities are also modern and constantly experiencing dramatic growth.
Traffic can be congested in areas like Madrid and Barcelona but, if you are retired, you rarely have to hit the roads during peak traffic times anyway.
The Spanish people
You could not ask for a better country to retire to than Spain when it comes to the welcoming and lovely Spanish people.
Spaniards grow up with the idea that community is everything, and taking care of the people around you is the norm.
This is especially true when it comes to the elderly. And that idea of making sure older people are cared for, helped and kept safe even includes retirees who are not Spanish.
On one of my recent holidays to Benalmadena, I met several British and American retirees who all said they would never consider living anywhere else but Spain.
This was due to all of the above factors as to why buying a retirement home in Spain is such a good idea, plus their lovely Spanish neighbors.
In fact, each person told me their Spanish neighbors could not be more helpful or more kind.
They made sure they had the groceries they needed, and even picked food up for them at the supermarket if they were making a trip themselves. During the lockdowns due to Covid-19, this has been a godsend to them.
If the retiree I spoke to had a doctor's appointment, their Spanish neighbors would often drive them to their doctor's office. And, if there was ever any emergency that meant they needed help, yes, their Spanish neighbors were there for them every time.
In other words, if you want to live out the rest of your years in a country where you will not feel alone or ignored, buying a retirement home in Spain could just be the best decision you ever make.
That goes for whether you are a couple retiring together or a single retiree.