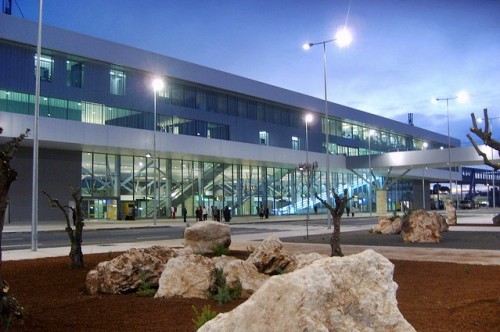 Ciudad Real airport selling via auction for only €100 million
Ciudad Real airport is for sale. The ghost airport that has been completely closed since 2012, and cost over €1 billion to build, is going to be sold on the auction block. According to the judge who is overseeing the sale, you could own it — for only €100.
Ciudad Real airport was built at the height of the building frenzy, when municipalities all over Spain were taking EU money plus massive bank loans to build nothing more than what often amounted to 'vanity projects'.
Ciudad Real was one of them. An airport built in a small town, over 100 miles away from Madrid. An airport few people would ever want to fly into as it's just too far from where most people want to go.
That's why, even though officials said Ciudad Real airport was likely to see at least ten million passengers a year, few really came.
Now the airport, having only been used in the last year for partial filming of Pedro Almodovar's movie "I'm So Excited" and a recent episode of the BBC TV show Top Gear, is up for sale.
What happens if Ciudad Real doesn't sell for €100 million on the auction block?
Unfortunately, buying Ciudad Real for €100 million is not going to be as easy as it may sound. That is because, whoever buys the ghost airport will not only have to hand over €100 million, they'll also be responsible for the €529 million debt the airport currently holds.
If Ciudad Real doesn't sell, the judge has said it will be re-offered at a lower price. If no takers then, it's likely to be split up and sold off in blocks.
All I can say is, with Spain's current economic crisis, it could take a while.
Then again, you might have a use for a desolate Spanish airport out in the middle of nowhere and saddled with a massive debt?
After all, it does have Spain's longest runway and……..stranger things have happened.