What Clothing To Pack For a Winter Trip to Spain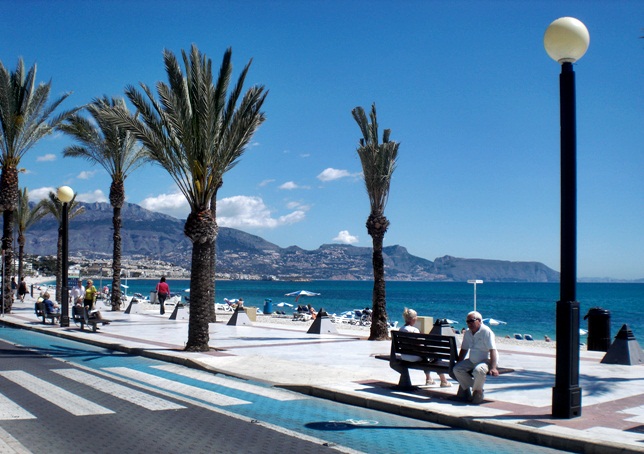 I have been living in Asia for a few months and am now starting to pack for a six week trip back to Spain. In winter. Unlike in the summer months, where you can get away with a swimsuit, some shorts and a tank top, winter in Spain isn't like that. Although a lot of people, judging by the skimpy clothing they arrive in Spain in, think it is.
I have traveled to Spain many times in winter over the years so, for me, packing is easy. It may not seem that way for you however. That is why, if you're not sure what clothing to pack for a winter trip to Spain, follow these quick tips and you will arrive fully-prepared and appropriately dressed.
Clothing To Pack For Daytime in Spain In The Winter – Of course, depending on which area of Spain you are going to, the weather can be warm or cold in winter. In most areas of Spain though, it can be quite chilly in the winter months.
That is why the worst thing you can possibly do while packing for Spain in the winter is to throw in mostly light-weight summer clothing as, not only will you feel out of place among all the Spaniards in their winter finery, you will freeze to death too.
The best clothing to pack for a winter trip to Spain is long-sleeved shirts, jeans, casual pants like khakis, a couple of sweaters and a light jacket and, for women, some longer skirts too. That way, you can wear less clothing if the days are warmer and put a few light layers on if it really begins to get cold.
Of course, you can take a pair of long shorts if you are the type that doesn't feel the cold as much. Just pair them with a long-sleeved t-shirt and a zip-up fleece sweatshirt, and you should be warm enough.
And, if you are going to mountainous areas of Spain, pack the usual cold weather or snow gear of jeans, down jackets, gloves, a scarf, a hat and comfortable hiking shoes.
Clothing To Pack For Evenings In Spain – Spaniards get quite dressed up at night or, at least don't show up for dinner in shorts and t-shirt like Americans often do. If you are staying in a nicer hotel or eating out at restaurants, you will look decidedly odd if you sit down in shorts and a t shirt for dinner in winter, and many Spanish hotels will not allow it.
For men, casual slacks and a long-sleeved casual shirt are fine. Ties aren't necessary, as the Spanish are quite relaxed in that respect. Not unless you are staying at the Ritz-Carlton.
For women, longer skirts paired with a long-sleeved t-shirt dressed up with a pretty necklace are appropriate for an evening out. Or, a casual dress, or even casual pants and a long-sleeved shirt is fine.
For both men and women, remember to take a thick jacket suitable for evening wear if you will be spending any time outside at night as, no matter which part of Spain you are visiting in winter, it can get quite cold.
Shoes For Spain In The Winter – Because I have been living in Thailand for a few months, I wear flip flops all the time. So, when I decide on shoes and clothing for a winter trip to Spain, I still take a couple of pairs of flip flops with me if I am going to beach areas.
Flip flops are great for during the day, as you can wear them with jeans, pants, shorts and longer skirts. Even in colder Spanish weather, my feet have still been warm in flip flops.
If you are going to be walking a lot or seeing Spanish cultural sites, however, you should take a couple of pairs of comfortable walking shoes with you. If you find running shoes comfortable (I don't), take those, or a pair of sturdy yet soft leather shoes should do the trick.
For evening, men should pack a pair of dressier shoes, in case you eat out at nicer restaurants. For women, a couple of pairs of evening sandals are nice – one pair with lower heels in case you're still going to be walking around, and another higher-heeled pair for more elegant evenings out.
Remember, Spaniards are dressier people than Americans so, if in doubt, dress up instead of down.
Check out these must see and do things in Granada, Spain
If in Alicante, Spain don't miss doing and seeing these things — they're fabulous